Hi, everyone!
I hope everyone is fine.
I bought a new computer for my personal use. and I upgraded windows 10 on my new pc.
and now I'm trying to enable remoter desktop but the remote desktop is not enable on my pc. I want to enable it. but the option is can't grayed out and says "some settings are managed by your organization".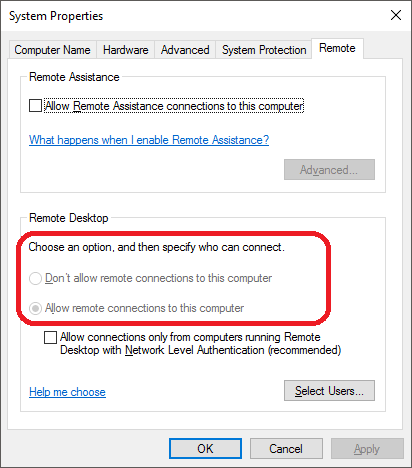 In Gp, I looked all the policy and double checked it but I can't find anything related to remote desktop else about it and what is the cause of it but I don't need to use really why?
because RDP is necessary for this user so I need to figure this out.
please help?
I think that this the only pc that has this type of issue because I have checked other PCs in the same network where have remote desktop enabled.
Thanks for your compliment.