Hello, Does anyone have an idea to solve this trouble?
One of my clients he said,
when he opens Google Earth and select a location that he wants to share/email, he clicks on the email button on the toolbar and it gives him 2 options to email the screen.
But he can't select the default email on the computer (Outlook 2013).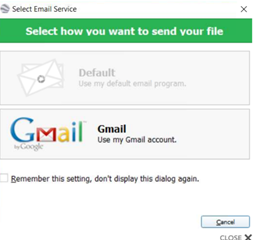 Then, he said. Inside Google Earth, he went to Tools > Options > General Tab and he can't select the default Email Client on the pc. (Is grayed out)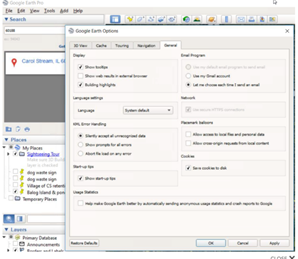 Troubleshooting steps:
"1" He setup Outlook 2013 as the default client on Windows "Default Apps" in "Windows Settings > Apps > default apps" and still not working.
"2" he also researched the problem and found that he has to go to control panel > internet options > Programs Tab > Internet programs (email) > Set Programs, which sends me to setup Outlook 2013 as the default app (previous troubleshooting steps).
Thanks in Advance for your sharing ideas.