Hi all,
Sometimes working on it almost indefinitely in Explorer suddenly after the latest update. I am not able to open anything directly in This PC to avoid this I have to type the destination in the run. This makes browsing for my files completely unusable as it takes 10+ minutes and going atm when I just left this!
This started happening to me for the first time in many years of working with a computer. I just installed the last update and restarted this morning and now this started happening.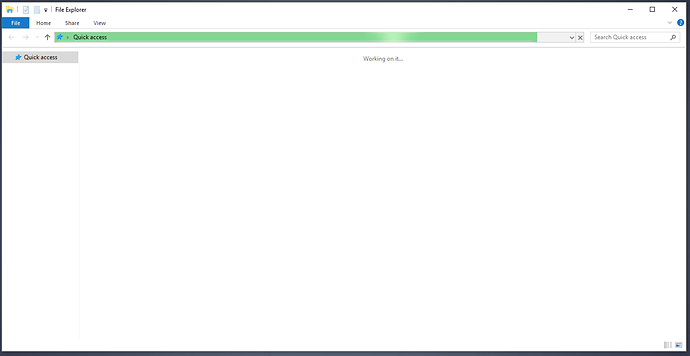 I tried this and also deleted everything in the "Automatic Destinations" folder to no avail.
Anyone know how this can be fixed,
Please help.