Hello,
We are a small group of people, have one PC as a file storage server which is shared with them all. Now I have a confusion on the Always available offline feature in network drive.
If anyone might have some insight with this if would very thankful to them. If you have set up a user PC's Library locations (Desktop, Documents, etc.) to a shared folder (let's say Z:)… AND selected "Always available offline"… would those files be stored somewhere on the local machine if the shared Z:\ drive was not accessible?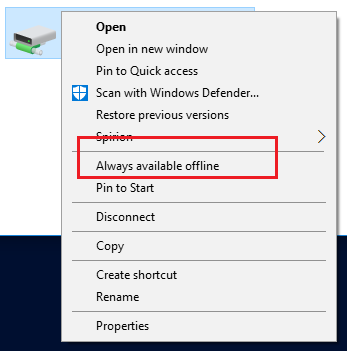 I have looked in the C:\Windows\CSC folder but the files/folders are not there that should be. I am wondering if it might have synced and removed the files/folders from there when the share was not accessible. If that is the case, could there be a way to find them anywhere else?
Thank you in advance.