Hello
I have 14 Branch offices and 1 Head office. I have 15 Mikrotik routers in my network.
I installed L2TP VPN connections between them, and branch offices connect to the main office with a VPN.
I want to make VPN connections to the branch offices also, as I draw in the picture.
All branch routers models are Mikrotik rb750 and the main office is CCR1036-12G-4S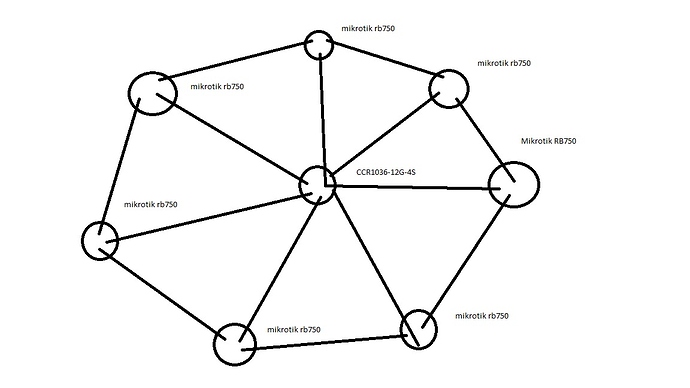 I need some advice
which is the best dynamic routing protocol to use in my topology?

which technology can I use to avert any problem in network(Loops, Mac address storm and etc.)
thank you