Hi All,
The Stay signed in option is very annoying no matter how many times I click Don't show this again check box It keep repeatedly asking. My work is something like that I have to login so many IDs in one single working day for all the IDs this asking me every time.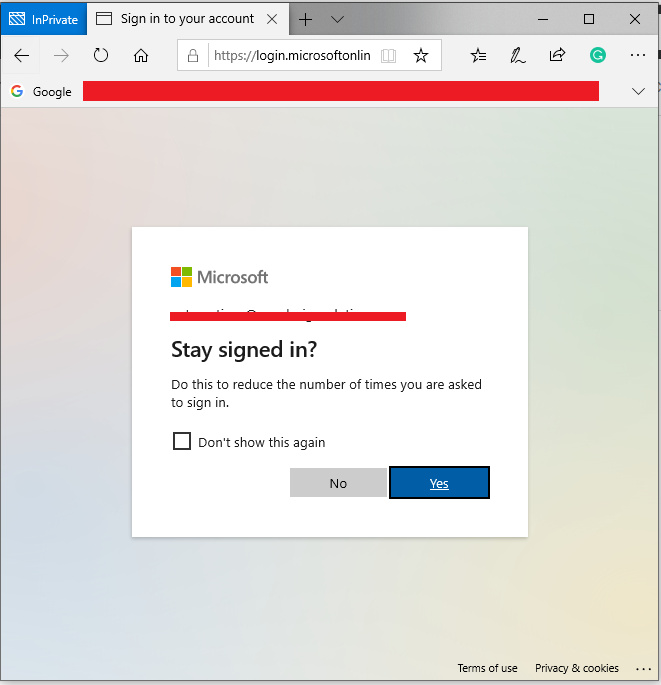 For your information I am using the same PC every day, as far as I know this option should be visible only If I am login into a new PC for the first.
Is there any way to disable this message or block this option?
Thanks