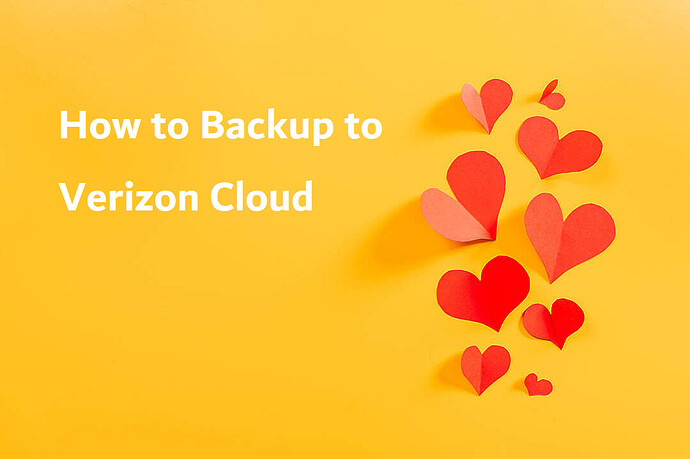 Smartphones have become a significant component of our lives; we use them to save contacts, media files like videos and photos, and many more. The likelihood of losing such data is a major concern for many smartphone/tablet users. The fact that smartphones are small and can easily get lost makes data loss a more concerning issue to many people. Since smartphones have a special place in our lives, it is essential to secure the data we store in these devices. Backing up a smartphone or tablet is simple and takes less effort.
Although there are many third-party cloud services, the best option is usually recommended by the carrier. Verizon is a telecommunication company offering Verizon Cloud services for customers to safely store their files, including documents, contacts, and text messages. With Verizon cloud storage, users can sync their online accounts on several devices and access their content on multiple devices (smartphone or tablet). Users can stream media files from their Verizon cloud account without downloading. It is also possible to schedule an auto-backup; thus, you can hardly forget backing up your data.
First, one needs to sign up for a Verizon cloud account. Download and set up the Verizon Cloud app both on the smartphone and computer. Sign in on both devices using the credentials created when signing up.
To back up contacts, Open the app and tap the "Sync" icon. Verizon Cloud will begin syncing the contacts and other information set to back up. However, one needs to have a stable internet connection to sync efficiently.
To upload a contact list, open Verizon Cloud Contacts, click import, choose the file (VCF or CSV) to upload, click open, then "Import" to have the contact list uploaded to Verizon Cloud.
Uploading content to Verizon Cloud:
Through the website, visit the Verizon Cloud page and tap "Upload" to select files for uploading.
On the Computer app, drag and drop the files onto the Sync folder.
On the Smartphone app, it is possible to upload content through "Upload" and "Share" options. Select the files such as photos to be uploaded and tap on the Share or Upload icon; the Verizon Cloud will be among the sharing options, select it, and follow the prompts to upload the photos successfully.
If the content is set for back up, click the "Sync" icon, and Verizon Cloud will sync the media plus other content meant to be backed up.
Users can access content and make changes on the backup settings through the mobile app, computer app, and the My Verizon website.
Verizon Cloud provides enough storage capacity (about 25GB) for backing up essential media files, contacts, documents, and much more. With this cloud service, one does not have a risk of losing his/her important data. To upload files onto Verizon Cloud, Wi-Fi should be available because no data will be uploaded until there is the internet. Download the app, and you will have no worries about losing data.