I am not sure how to explain my problem from one of our domain computers in the office. We have some Windows 10 device which is connected remotely by our remote users 24/7. All of sudden yesterday I got one call saying that one of the Windows 10 devices is not connecting remotely. So, when I try to connect the PC I got the error saying that the PC might be shut down or unreachable.
Today morning I went to the office and while seeing the Windows 10 device I can see that Enable Remote Desktop button has turned Off as you can see in the below image but how this happened?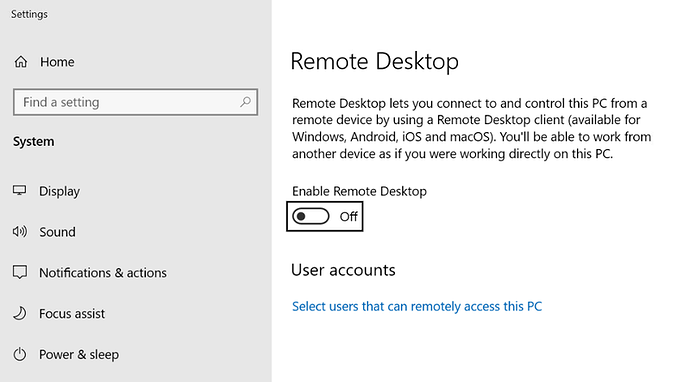 None of our users has the admin credential and I am the only person to manage all those computers. I am not sure how the Remote Desktop was turned Off But another thing is this has happened to only one PC and the others PCs are working normally.
I appreciate if anyone help me solve this issue