Hi,
I am hoping to find some answer here
For the last few days, some games in my PC, such as GTA V or 7 Days to Die have been triggering the IRQL_NOT_LESS_OR_EQUAL BSOD upon starting the game, or after a few minutes of being in-game. I have tried updating almost every driver in my system, including my graphics, to no avail. I haven't checked yet to see if it only happens on online games or not, which I will try soon. I am running Windows 10, for closure.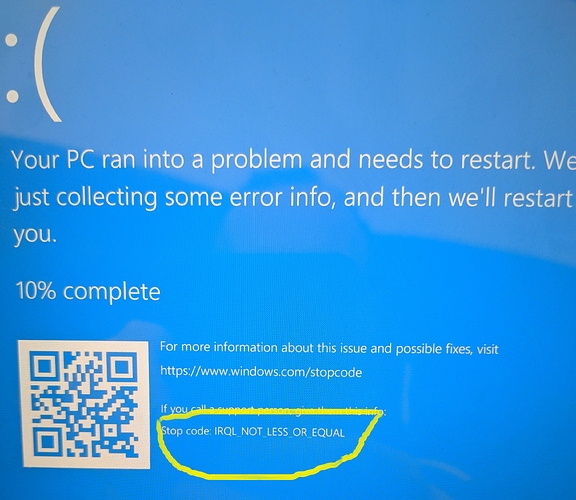 I am sure it must be some sort of outdated software, particularly involved with my ethernet driver. The issue with that, however, is I have tried to update most of my drivers, leaving me uncertain of whether I properly did so or not.
I'd like some help regarding this, as it has become somewhat stressful and troublesome.
Please, anyone, let me know who to fix this?
Thanks.