Hi,
We have so many users of Windows 10.
And we applied a group policy that would configure the firewall to block all incoming connections, including those in the list of allowed apps for the private and public network profiles.
we are doing this to help lock down the computer better since we have many users that travel and connect to public WIFI.
we are not sure if the policy is applying because if we access the firewall through the control panel, it looks fine.
However, if we access the firewall through the Settings menu, it doesn't check the necessary box we configured in group policy.
You can see an example in the picture below.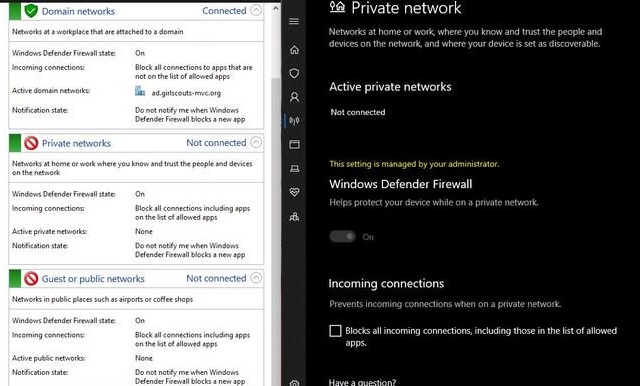 we have the policy configured for the computer section of the group policy. The following settings are configured.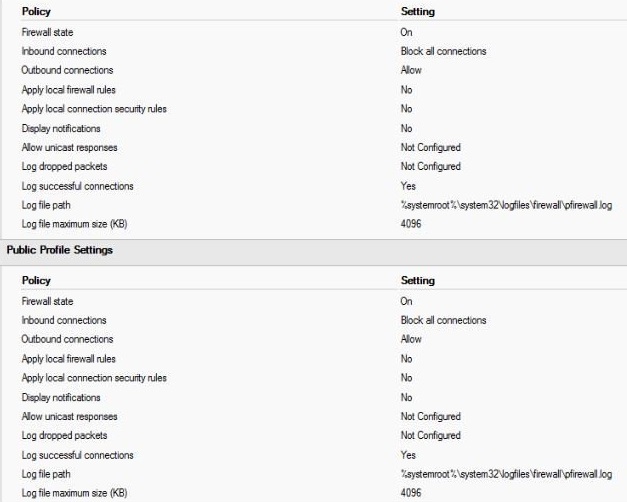 Is this policy applying? What we are missing? we would have thought the box in the Windows Security settings section should have been checked with the above policies.
thank you
Justin