Hi,
Last month I got one email from Microsoft as they are shutting down Wunderlist service from May 6th, 2020.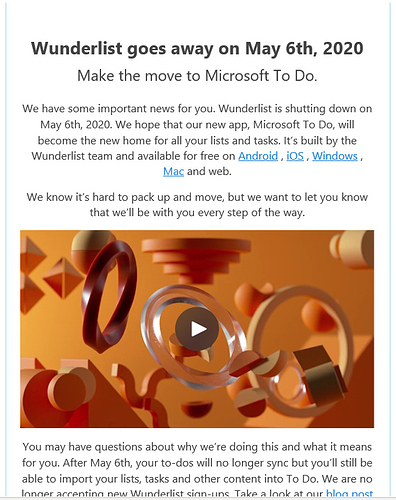 More details can be found here https://www.wunderlist.com/blog/join-us-on-our-new-journey/
We were using wunderlist for a long time, since, Microsoft is forcing To-do over Wunderlist. Before committing to To-do, we are trying to find out the limitations on Microsoft To-do.
Our other option will be planner but it doesn't have recurring task features.
I am not able to see any related information online. Any guidance appreciated.
Thanks