I have got one ticket from my end users he claims they are not able to copy or move files sometimes and their copy interrupted with the below error: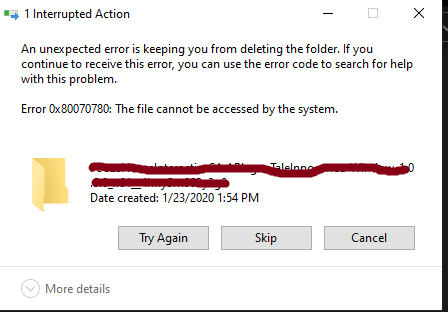 He also claims this error comes rarely not all the team also the same has had to all of his team members. I tried to run a few text file transfer but surprisingly I never had any interruption during the process.
So, I and He thought the error has to resolve automatically somehow but today it repeated again. I tried to check the event viewer in his system I didn't get any useful information.
He is trying to transfer the file to a local server which is acting as a file server (Win2K12).