I have a repeated problem that I cannot able to solve or able to find a solution. Basically, the user has the error 'No Internet Access' when looking at the network information on her Windows 10 Enterprise machines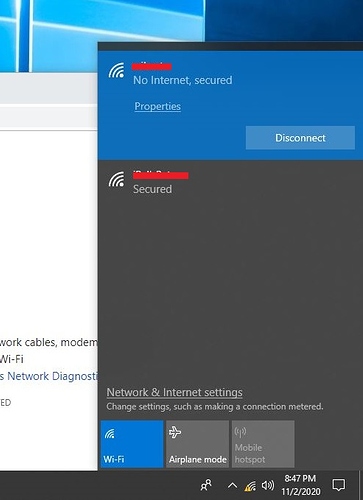 HP Desktop Pro with Windows 10 Enterprise version 1809 installed along with Office 365 version 2016. He can able to access the Internet - pinging, Search chrome, all work fine EXCEPT his Outlook.
I think the outlook is making some problem here, Since we use Office 365 here there is something related to outlook application. Additionally, I can able to access the Office 365 outlook on the web in chrome and edge.
Things that we have tried:
Switching cables

Imaging system

Reset TCP/IP stack

Windows Troubleshooting

Reinstall Outlook

Reset profile

Ran Office 365 diagnostics

Made Registry changes

Tried different Windows profiles
Still looking for a solution. Any help would be appreciated