Hi,
Its been one year we are using Microsoft Team. As Microsoft Teams is under development most of the time we get some error that happened to be related to the Microsoft Teams update. On the menu we now have this new error: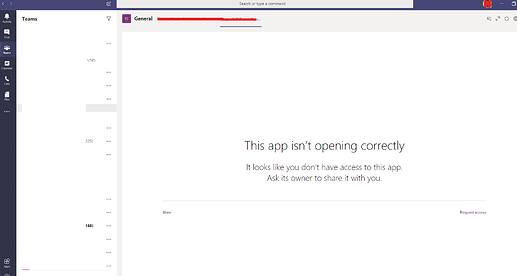 Using Microsoft Teams Tab We have linked an internal developed PowerApps Application it gives authentication error for a specific user while others can easily access the application without error.
When the user opens the same application directly in the PowerApps Application it working fine without error. So, I am out of clue here.