Hi All,
One of the few feature I love in Windows includes Storage sense. I have been using Storage sense for a while and I am very satisfied with it. But the only downside it, We have to enable it manually in order to use it.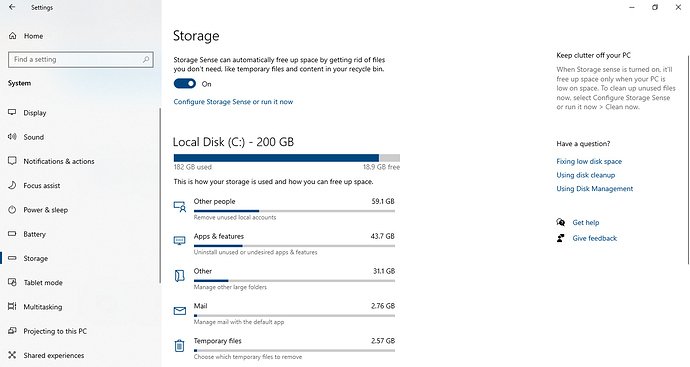 I am looking for a registry or group policy editor option to enable storage sense automatically on the Windows 10 device.
Appreciate any suggestion.
Thanks