Hi Guys
I bought a second-hand pc from someone before a 1 year ago.
and windows 7 operating system already installed in that pc.
before one month ago I installed windows 8.1 on that pc. I'm not an expert in windows 8.1 I'm seeing too many options on desktop screen, they are seeing like a slides on windows 8.1 and I'm facing too many issues on windows 8.1, like shutdown button hide, etc,
so now I am looking to install the windows 10 version 1909 update on my persona pc but it fails with the error following message.
The formal article from Microsoft states I need to update Realtek Bluetooth radio to a newer version. But the question what can I see in my device manager
Are there is any Realtek Bluetooth in my device manager
My device manager is below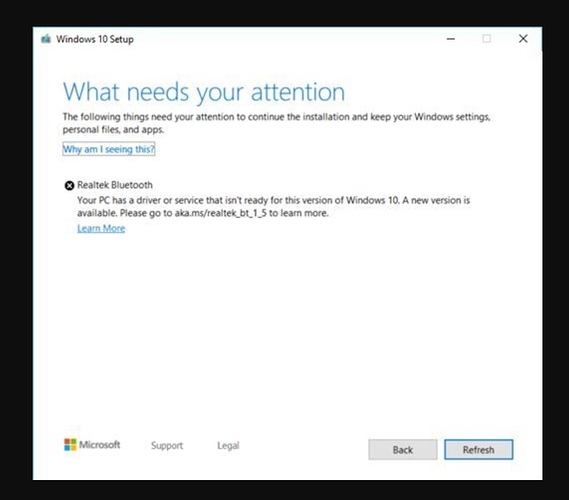 thus anyone who can solve this problem.
thanks a lot.