Hi,
This is the second time I am getting this problem. During the first time, I had to reinstall the OS in the system after losing to all the possible troubleshoot battles.
Now, I am not going to reinstall the OS again. So, to be a little descriptive, the error I'm getting is "We can't sign you in with this credential because your domain isn't available. Make sure your device is connected to your organization's network and try again. If you previously signed in on this device with another credential, you can sign in with that credential"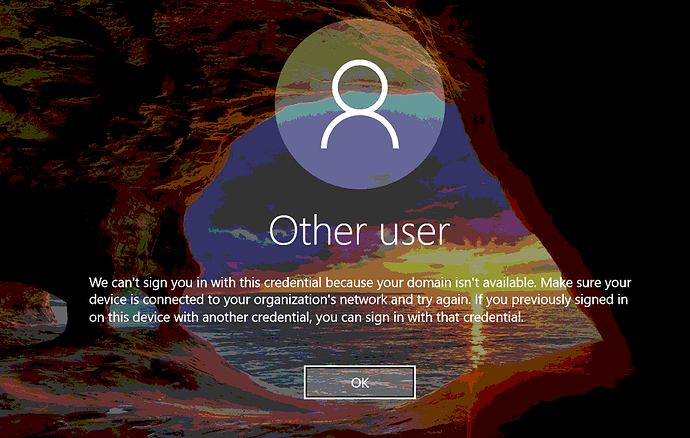 Things I have already made:
Checking the DNS entries

Changing the cached Logins to '0' in the Local Security Policies

Re-joining the system to Domain

Removing the user from Protected Users group

Is there any possible way I can resolve this issue without re-installing the OS?