Hi,
We are planning to map network drives for all the users. Since, this environment is not in domain We need are not able to use the domain credential for the same network shares.
We have a synology devices in workgroup now I need to map the respective drives by Team wise using Group Policy.
Instead of sharing credential I found a way to store the credential in all the users PC with batch file using the below command
cmdkey /add:DeviceName /user:UserName /pass:Password
I am planning to put this as a logon script using group policy before I do so I have a question. Please see the below screenshot by running the above command credential manager automatically define persistence as Enterprise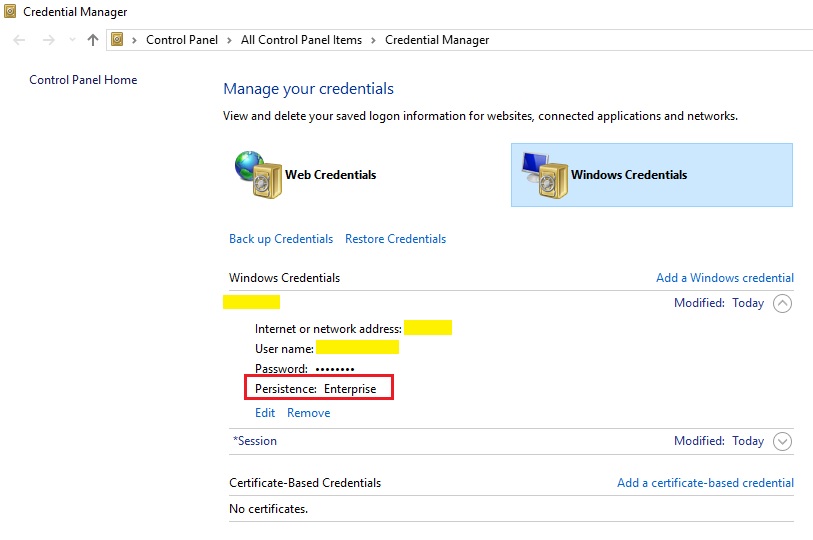 Now my question is What does Persistence Enterprise mean in Credential Manager?