Hi,
What is the secure way to store the credential in credential manager? I got the option to store credential using CMD and PowerShell using below commands
CMD:
cmdkey /add:DeviceName /user:UserName /pass:Password
PowerShell:
New-StoredCredential -Target DeviceName -Username UserName -Pass Password
Using the above command I am able to store the credential please check the below image: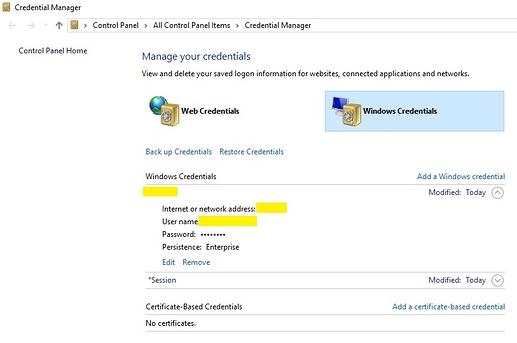 However I think it will be more convenient if I get the option through GPO using any Registry or any GPO preference
Background:
We are planning to map network drives for all the users. Since, this environment is not in domain We need are not able to use the domain credential for the same network shares.
We have a synology devices in workgroup now I need to map the respective drives by Team wise using Group Policy.
Thanks