Hi,
I am having one new problem on my laptop since yesterday and it appears some other people also having the same issue and I think no one cannot even get to Windows 10 sign-in page.
The laptop is completely frozen or stuck in an endless loop. I get nowhere near Windows, it attempts to restore the previous version of Windows the screen goes completely black and it starts over again. This is been going on for 1 day straight even after so many attempts. The Windows update or had previously attempted to install and I had some error code and then I thought I was done dealing with the update installer.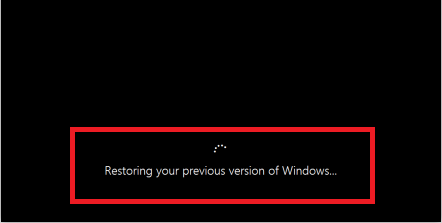 At present, I am in Windows 10 1809 and not sure what is upgrading in my PC maybe a next available version Windows 10 1903 or 1909 but I didn't request it. Can the Windows automatically upgrade to the next version on a certain period?
Thanks