Hello,
I am getting this error message which briefly flashes the Windows loading screen. I have been able to confirm through the Windows RE Command Line and the dir command that the C: drive is accessible and likely is just suffering a bootup issue.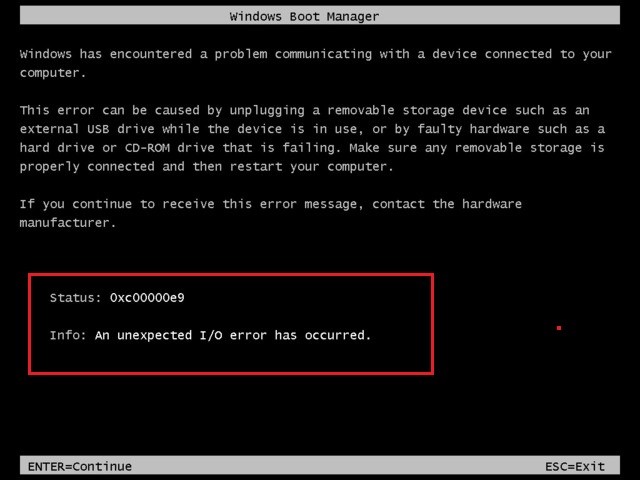 I have tried:
Launching the repair process discussed in the error message three times, however each time it requires a restart and then returns to the same error message.
Changing the boot order to be hard drive first
Getting into safe mode: safe mode results in same error message
I have checked to make sure the BCD (bcdedit, Boot Configuration Data) is still intact
I plan to try (but would like additional comments on):
sfc /scannow; requires a restart and thus will likely result in the error message again
A memory scan
Swapping IDE cables/ports
Resetting the BIOS
I noticed others with similar issues around the web are dual-booting however, this machine is not setup in a dual-boot environment. Additionally, at one point this error message supposedly showed up before I started working on the computer
The instruction at 0xfbe2584d referenced memory at 0x00000008. The memory could not be read.
As previously stated, any additional suggestions or words of advice would be greatly appreciated.