Hi,
I have an LG ultra-wide 29 "inch monitor in my home. Due to work from home, I have bought my office PC home and trying to connect my ultra-wide monitor to office CPU. My Office PC has Windows 10 installed and from HP.
This is an i3 4th gen computer. I have connected my office PC to my ultra wide monitor but the I don't have the 2560 x 1080 Pixels option in the resolution option.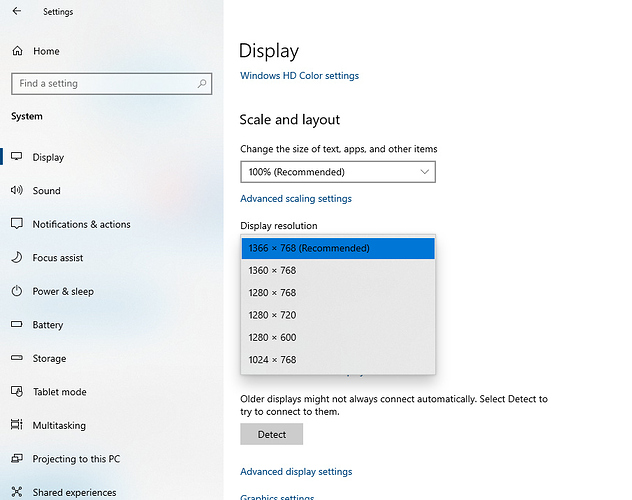 For 2560 x 1080 resolution monitor my Windows 10 is recommended display resolution is 1366 x 768.
Troubleshooting steps I have followed:
Updated the display driver
Uninstalled the display driver and installed through windows update
Rollback the display driver
None of the above options is helpful, please suggest
Thanks