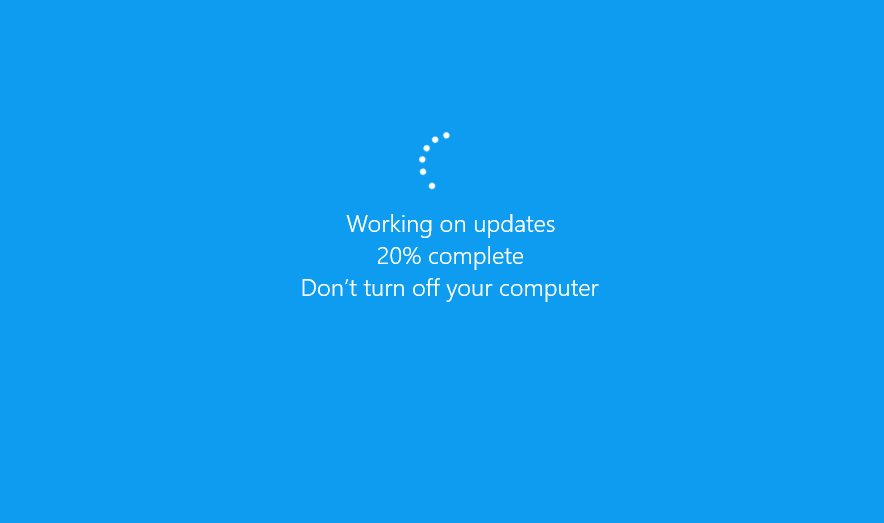 I am facing this strange issue on my brother laptop, Recently I formatted Windows 10 after configuring everything I gave the laptop to him for the last 2 months the laptop offline since then, Windows keeps pushing a feature update that causes my laptop to install for about 2 hours working on updates screen, then it will always fail 100% of the time and says undoing changes for another 2 hours, so basically my laptop is useless for 4 hours a day!!!
Using registry edit I check the windows 10 not to allow updates, I've changed Task Scheduler to not allow updates, I've tried blocking every IP I could for Microsoft to void updates, I've tried update assistant for windows 10 and I keep deleting the Windows: Distribution folder every day before I turn off the laptop, there is no stopping process, so I got to ask.
Is there any god damn way to stop the computer from entering this working on updates screen? or is there a way to bypass the working on updates screen so I can get back into windows and not waste 4 hour daily.
I have reformatted my laptop at least 15 times this year, I will always have the same problem, I switched hard drives so it's not a failure, I've also read that Microsoft has blocked or disabled some updates or something to do with my laptop manufactures.