Hello Everyone.
I hope I will find out what I want,
So I'm using a Hp laptop Model (Pavillion X360) from the past 1 year.
Recently, I upgraded my windows 10 from 1909 to 2004.
after upgrading I faced some issues like my laptop doesn't work properly, sometimes the Mouse Cursor point not showing, and most of the time when I start my laptop, the blue screen appearing and showing like this " We couldn't complete the updates undoing changes, don't turn off your computer" and still taking a long time for update complete.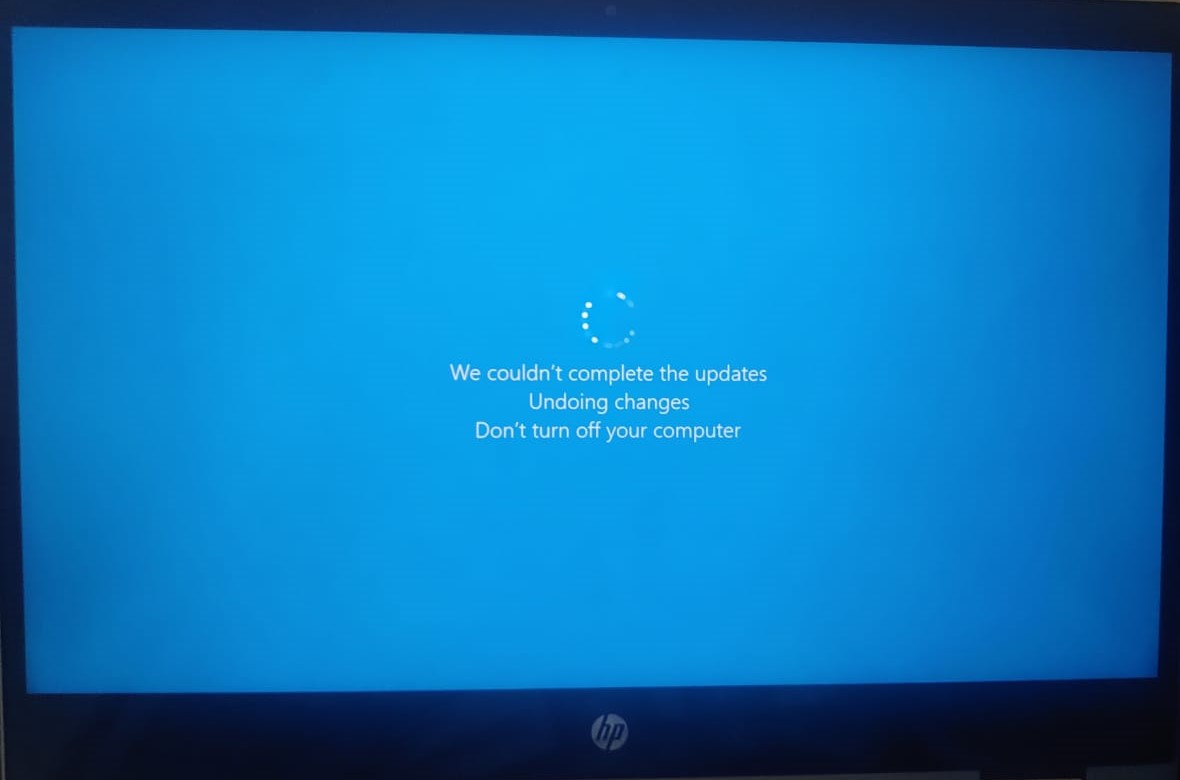 so I decided to go back to the previous version (Windows 10 1909).
I searched and asked my department's head to go back to the previous version.
My department's head shared some Ideas like this.
but I couldn't found that option on my laptop.
And after that he sends Windows 10 1909's link for download, finally, I got
But now I'm still trying to upgrade the previous version, if try to upgrade then showing me like this.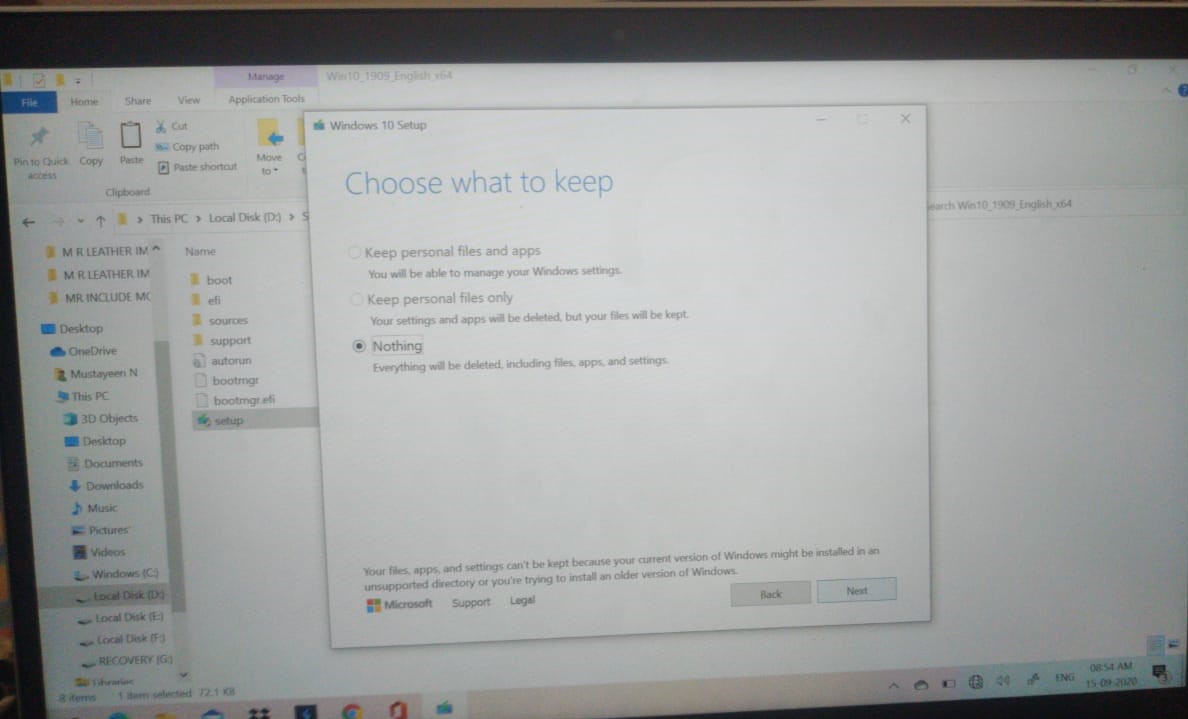 There are three options available
Keep personal files and apps
Keep Personal files only
Noting
But for me just one option available " Nothing ". The other two options hide and I can't able to check that.
I want My files and apps
If anyone can guide me for solving these issues.
Thanks in advance