I have recently upgraded my operating systems from windows 7 to windows 10 as it was going to end of support and now operate on windows 10. Since about a week and a half ago, my PC has started having frequent bluescreens, whether i'm playing a game, or the computer is simply open, the crash identifies as this error:
"unexpected_store_exception"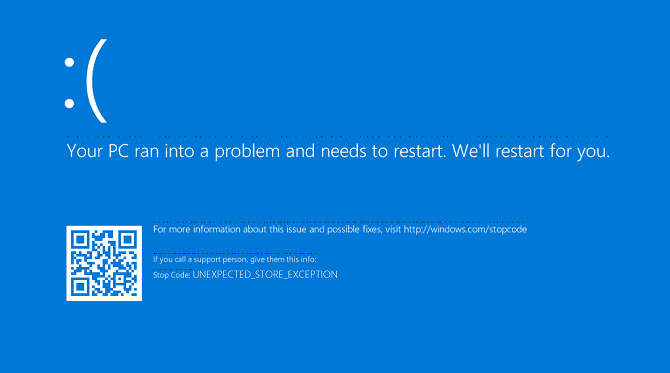 The bluescreen doesn't happen on a specific circumstance, no matter what I do, my pc crashes at least once per opening. My computer did not have any problems with the old OS. I am quite lost and have not found any tutorials, would anyone be able to help?
It seems to reset the OS is the only option but I don't want to lose all of my software and games which I built last week only. So, I am avoiding resetting and looking for a way to tackle this error.
Anyways, if anyone could help, it would be very appreciated.