Hi
In our office, we are using a fiber internet connection with 1 Gbps internet speed. We have multiple PCs with the same configuration but in one PC we are not getting the full 1 Gbps internet speed. With every other PC when I do the speed test I will get around 900 Mbps speed for this only PC I am getting around 200 Mbps speed only.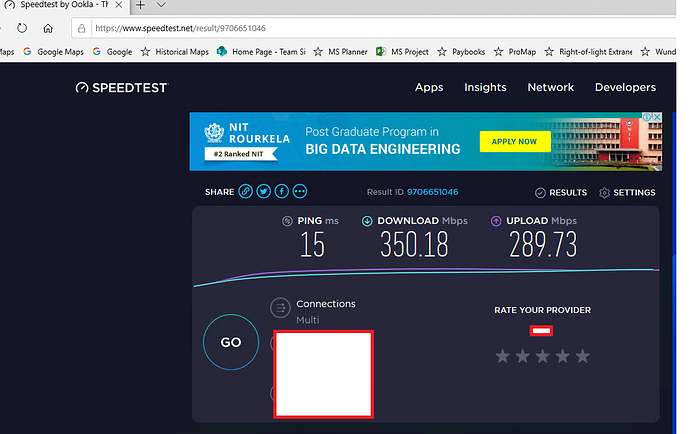 Troubleshooting Steps I performed:
I performed a "Network Reset" in Windows, no change.

I tried a quick install of a fresh Windows 10 on this PC (1809, same as what I am running), and got over 350, so it's not the PC hardware.

I downloaded the latest Realtek PCIe driver from Dell.com and installed on my Windows 10 and the clean install network drive.
Any suggestion will be great.
Thanks.