Hi,
Some of our PC was recently installed Windows 10 in our office PCs. Now I have end up having trouble while opening the drives except the C: Drive.
The first thing I tried is I change all the permission and ownership as troubleshooting found all in google but still I am not successful in taking the ownership.
I am getting Access Denied error as shown in the below image.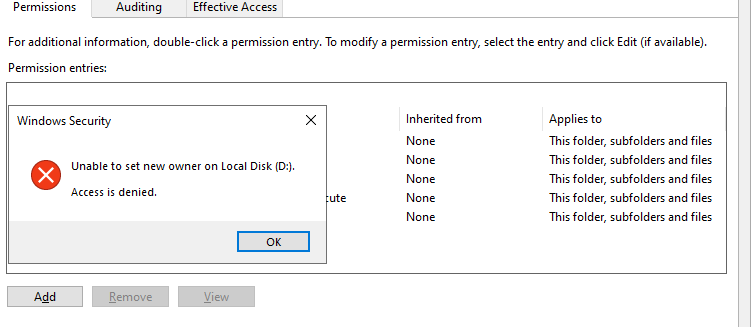 Please let me know how can I overturn this error.
Thanks