Hello,
We have been trying upgrading Windows 7 Pro PCs and laptops to Windows 10 Pro. We probably did at least a few upgrades successfully. But I have 4 laptops that just refuse to upgrade and that's after taking about 3 hours to go through the download and install only to end with a message saying that's it's undoing the upgrade.
I've seen this message a couple of times as well:
0x80070005 - 0x2000A
The installation failed in the SAFE_OS phase with an error during PREPARE-FIRST_BOOT operation.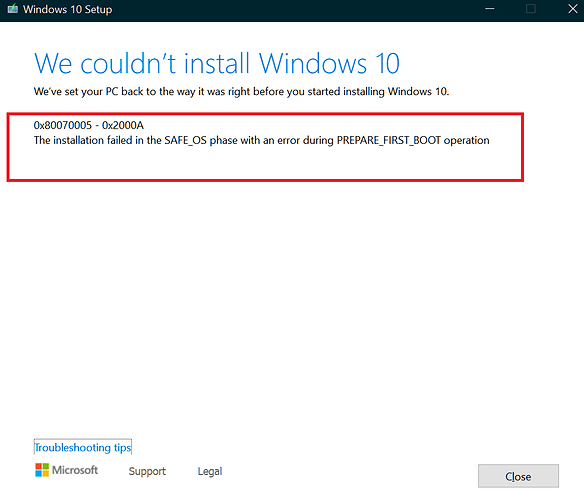 So, we tried searching for the error. We found at least many solutions online but no one seemed able to confirm that any of them actually worked. We did try disabling anti-virus and making sure Windows 7 was completely updated but of course, that didn't help (it didn't matter on other successfully upgraded machines).
Has anyone else had this problem and found an actual solution?