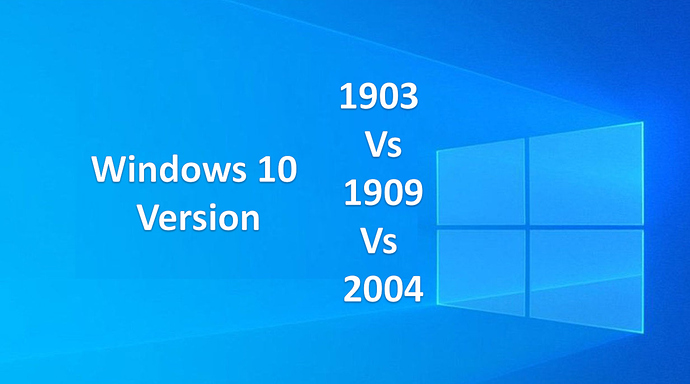 Microsoft is release feature updates every six months but everyone is not ready to get all the feature update. If you own a personal device and you are not a techie without your intention Microsoft will push each update to your device whenever if available. For the device which is not domain joined or enterprise or education Microsoft trick you to enable Insider preview which makes your device as a tester before it's available to public release.
In my scenario in my work place we are using Windows 10 version 1809. So, we are eligible for Windows 10 1903, Windows 10 version 1909 and Windows 10 version 2004. But choosing a single version is not a simple task, as per the company policy we have to test all of ours internal as well as external software compatibility before pushing to all of our Windows 10 devices.
Windows 10 lifecycle fact sheet
Every Windows 10 version has a lifecycle. The lifecycle begins when a version is released and ends when it's no longer supported. Knowing key dates in this lifecycle helps you make informed decisions about when to update, upgrade or make other changes to your software.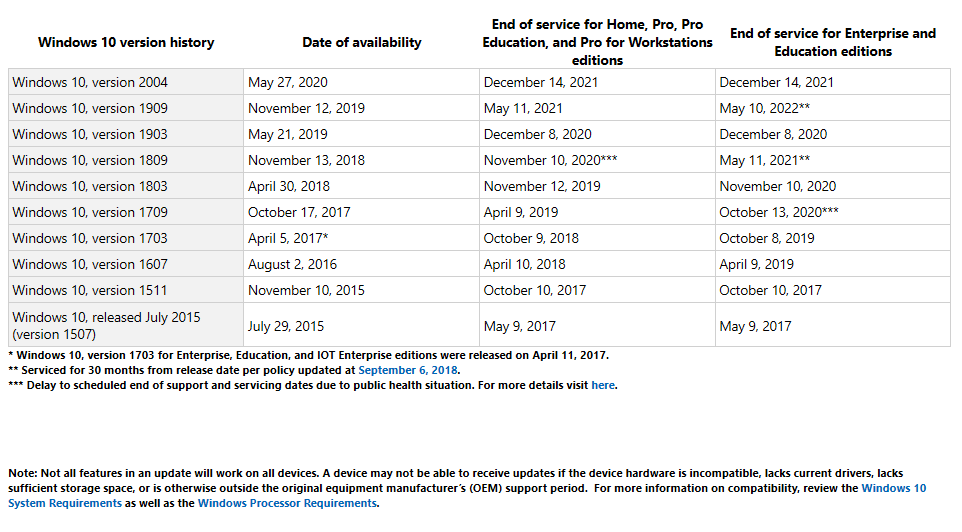 How to choose the right version. When you have multiple options?
As per the above table Windows 10 version 2004 is one month old after the public release so Skipping this version is a good idea because it may contain some bugs or compatibility issue which may cause BSOD to your device or any mysterious problems.
Windows 10 version 1903 is released on May 21, 2019 which is one year old so this makes and this reaching the end of service on December 8, 2020. Choosing Windows 10 version 1903 is a proper idea and going forward to the next version is better.
Why Windows 10 version 1909 will be the right choice.
As per the Microsoft statement, Windows 10, versions 1903 and 1909 share a common core operating system with an identical set of system files. As a result, the new features in Windows 10, version 1909 were included in the latest monthly quality update for Windows 10, version 1903 (released October 8, 2019), but are currently in a dormant/disabled state. These new features will remain dormant until they are turned on via an "enablement package," a small, quick-to-install "master switch" that simply activates the Windows 10, version 1909 features.
The enablement package is a great option for installing a scoped feature update like Windows 10, version 1909 as it allows you to update from version 1903 to version 1909 with a single restart, reducing update downtime and, thus, enabling you to take advantage of new features right away. Additionally, since Windows 10, versions 1903 and 1909 share a common baseline, applications and drivers that worked with version 1903 are designed to work as-is with version 1909, just like any Windows 10 quality update.
Even if you are using Windows 10 version 1903 now it's better for you to upgrade Windows 10 version 1909 with the help of enablement package.
As per the above discussion, Windows 10 version 1909 is the right version comparing to other available versions.