Hi,
I am trying to upgrade my Windows 10 device to the latest available version Windows 10 version 2004. But in the end of the upgrade process I am getting the below screen.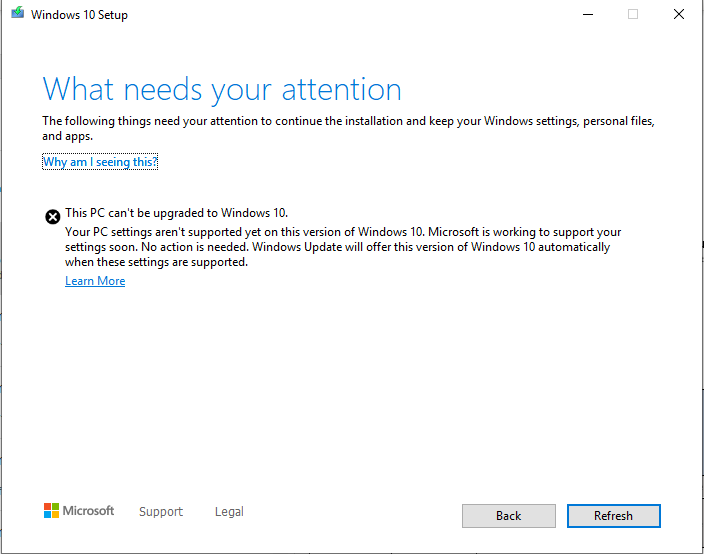 This is a HP all in one PC. 4th Gen i3 processor.

I have done so many upgrade in the past like starting from Windows 10 1503 to Windows 10 1507 to Windows 10 1607 to Windows 10 1809 to Windows 10 1909. In all this upgrade I never had any compatibility issues. Why all of sudden I am receiving this error while upgrading to Windows 10 version 2004?