One of my user not able to connect the VPN in Windows 10 PC. He keeps receiving this below error.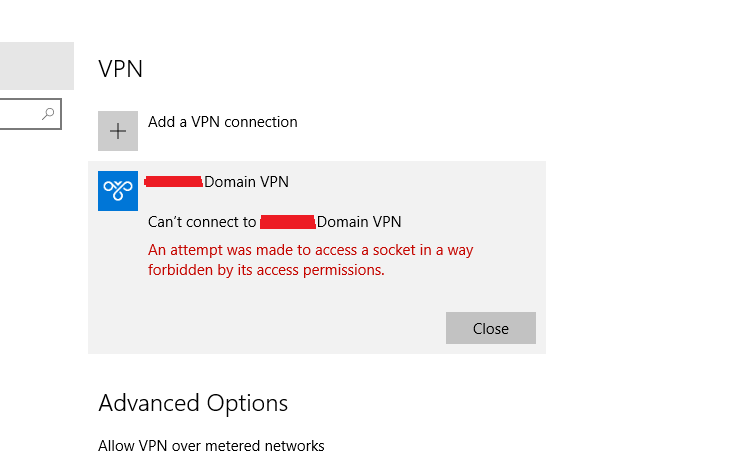 We are using RRAS service in a Windows server 2012 R2 for providing VPN access to our remote users. The server machine is hosted inside our office, not in the cloud. I check the server and the configuration I didn't see anything fishing there.
I have other 2 users connecting to the same server machine they are not receiving this error.
Thanks