Hi…
Recently I have set up a fresh new 2016 Standard VM with Routing and remote access roles.
I've static it's IP to our Firewall and set one of our static IPs to it.
I have ports 1701,500,4500 sets to the IP of the VM.
I've added access to my user account.
I am using L2TP with a Pre-shared key.
I can connect to the server from my house on my Mac without any issues. I can ping and remote into servers perfectly fine, and remote into servers perfectly fine.
But on all three Windows computers, I've tried. It doesn't want to connect. I've checked and unchecked each box. I've deleted and retyped the Pre-shared key multiple times…
Attached are the photos of all my settings and errors I get if anyone could help me it would be greatly appreciated.
![6CC7C2DC-05D5-4399-BC87-60649A5D9C10|350x500]
(upload://oNpu8S9FgDcF7CgEfvmX1vZIZgV.jpeg)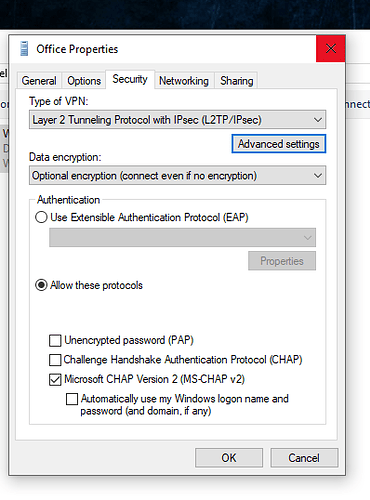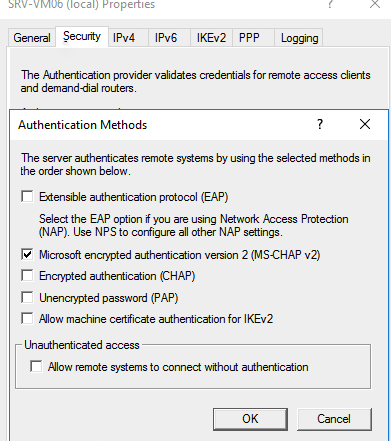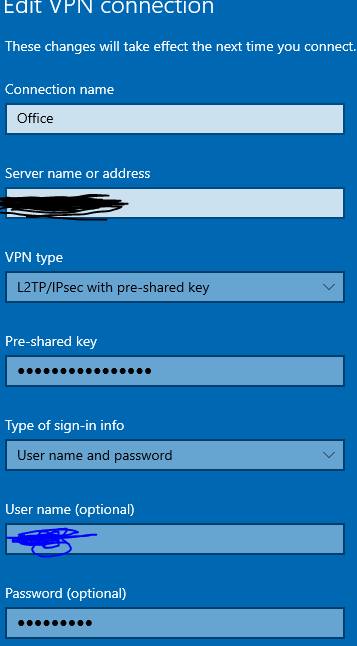 There is any type of help for me…
Then it would be greatly appreciated…
Thanks for sharing your experience and solving this type of issue…