Hi,
All of sudden one of my user facing this issue while logging to any of the office product application like Microsoft Teams, Microsoft Outlook, PowerPoint, Visual Studio etc.,. All of the application are refusing to sign in with the error: Something went wrong. Your computer trusted platform module has malfunctioned. If this error persists, contact your system administrator with error code 80090016.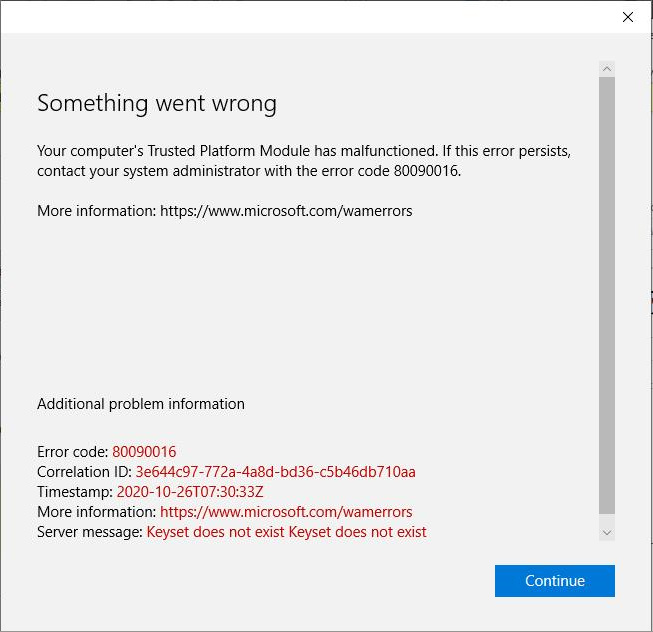 I search on the google and followed the below troubleshooting steps:
Deleted the user profile and created new one
Disconnected from domain and rejoined again
Perform network reset
Performed system restore but failed
but none of the above issue resolved this issue. But to be curious when I login with another account on the same PC. I am not getting any of this error.
Now my only option is to reset the Windows 10 OS but I don't want to do it because I have 20+ application running on that PC which need to be installed again and that is a lots of work for me.
Please help