I upgraded one of my PC to Windows 10 version 2004. So far doing fine, no issues related to the performance, compatibility, or any BSOD. The first thing I always do is after installing the update, is differs the feature update options to the maximum of 365 days But ironically I didn't find this option in Windows 10 version 2004. After googling I found out Microsoft has removed this feature and below explains why.
Microsoft removed the defer feature update setting in Windows 10
As shown in the below image, the defer feature was introduced in Windows 10 version 1703 and it was available till the Windows 10 version 1909. Now it has removed on Windows 10 version 2004 it was very helpful particularly to system admin to delay the updates till the satisfaction.
Windows 10 version 1809 setting page option: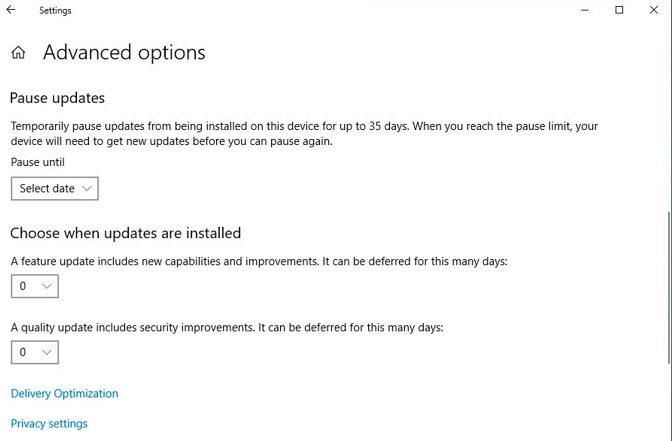 Windows 10 version 2004 setting page option: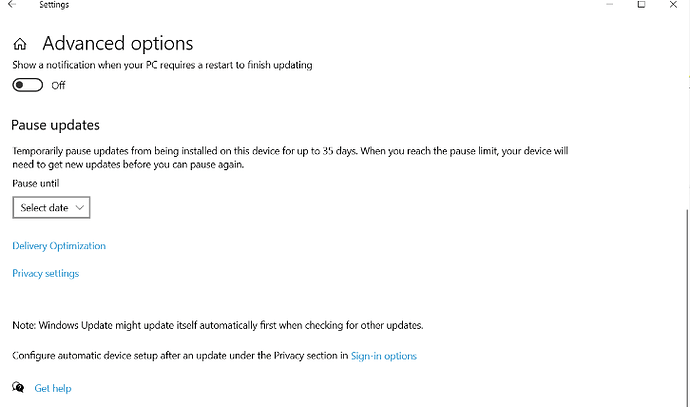 Microsoft stated that the setting was removed due to avoid confusion.
But still, you can differ the feature update
For Windows 10 Pro and other enterprise versions, you can still defer feature updates through Group Policies by launching the Group Policy Editor (gpedit) and go to Computer Configuration > Administrative Templates > Windows Components > Windows Update > Windows Update for Business > Select when Preview builds and Feature Updates are received or Select when Quality Updates are received.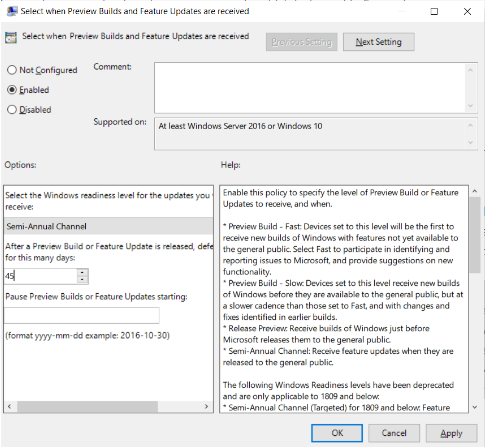 For Windows 10 Home version:
Unfortunately, the above Group Policy Editor option is not available for Windows 10 Home version as Group Policy Editor is not supported So, Windows 10 Home user may follow the below step instead.
Instead, they can configure the following values under the HKEY_LOCAL_MACHINE\SOFTWARE\Policies\Microsoft\Windows\WindowsUpdate Registry key to defer updates.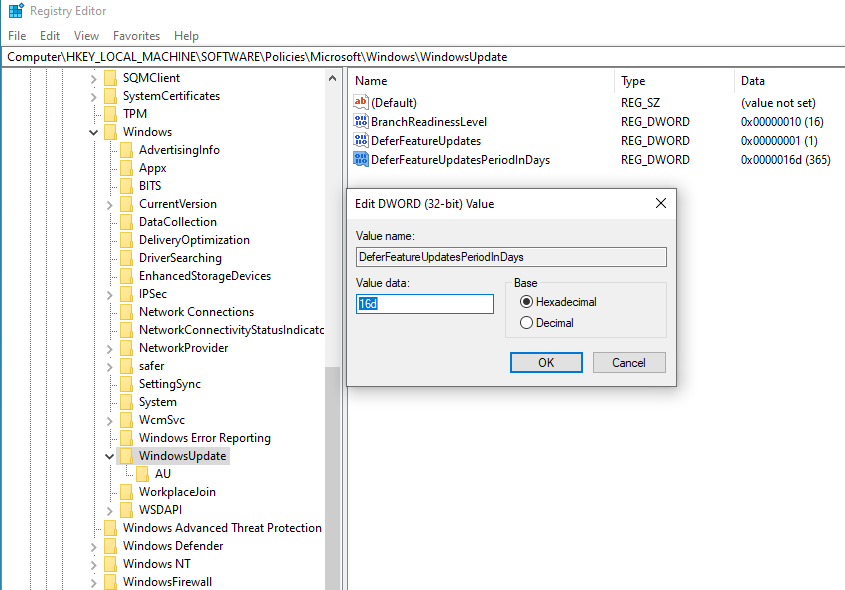 Note: If the registry key wasn't available you need to create as shown in the above image. As I am using 365 days for that I have used a 16d as a value.
I hope this help if anyone has any question regarding this please feel free to ask me.
Thanks